Phu Quoc Prison, Phu Quoc Island in Vietnam
Phu Quoc Prison located in Phu Quoc Island Vietnam, built in 1949. Phu Quoc prison attract many tourists when they come to Phu Quoc island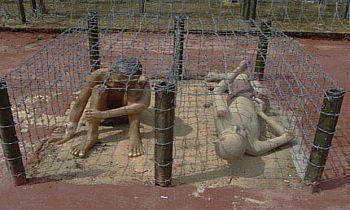 Tiger Cage in Phu Quoc Island
Phu Quoc Prison located in Kien Giang Provice, Phu Quoc Island, built from 1949 -1950 by French in order to keep 14,000 Vietnamese political prisoners,. its covers an area of 40, 000 square metres. The name of Coconut Tree Prison originated from French invasion.  Phu Quoc prison has four main area to keep Vietnamese prisoners and the most important called "tiger cage" for the important Vietnamese political prisoners. French was defeated in Dien Bien Phu Vietnam in 1954 then the Phu Quoc Prisoners back to their homeland.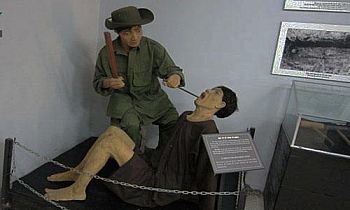 Object exhibits breaking teeth in Phu Quoc Prison
Vietnam War started after French War, American army rebuilt Phu Quoc prison to continue keeping Vietnamese. In this time the women, children and the old people were kept in here. US army decided to expand Phu Quoc prison with more 12 areas to keep Vietnamese soldiers. Vietnamese suffer from strictly rule in Phu Quoc Coconut Tree Prison, they had to work very hard in the day time and they had  to live with poorest condition in Phu Quoc prison.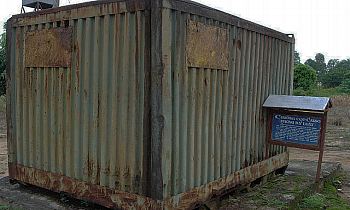 One of Catso Tager Cage for keeping Vietnamese prisoner in Phu Quoc Prison
Phu Quoc prison close when Vietnam had the independent from American in the year of 1975. Today Phu Quoc prison is one of famous place for traveler when they come to Phu Quoc Island. It is the Vietnamese National Historical site.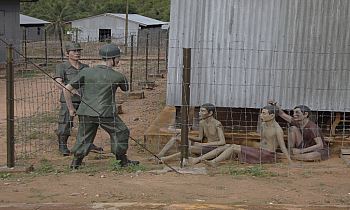 In one corner of Phu Quoc Prison 
Tourist can witness the War Crime. Phu Quoc prison exhibit many objects showing about Vietnamese prisoner suffer from French and American rule.. You will have chance to see how French and American army torture  Vietnamese and  they used many ways to torture such as: electric shock, Tiger cage, crucifixion, boiling prisoner to death, or breck the teeth with hammer…Phu Quoc Coconut Tree Prison  nowadays attract 10, 000 tourists every year. You Can flight from Ho Chi Minh or Hanoi to Phu Quoc island. Join some activities in Phu Quoc Island like: water sport, fishing, swimming with clean and blue water, or relax on natural beach, visit Phu Quoc Coconut Tree Prison.